COVID-19 Information for PA's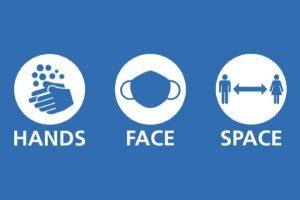 For information and support on COVID-19 on the lsle of Wight, please visit here
Personal Assistant Guidance
All guidance for Personal Assistant testing can be found at:
https://www.gov.uk/guidance/coronavirus-covid-19-testing-for-personal-assistant
If you have any concerns about testing, or about registration of completed tests, please call 119 for help and support.
---
Who should you contact in an emergency?
Please remember that if, at any stage, you or someone you know cannot cope with their symptoms, or their condition gets worse, or their symptoms do not get better after seven days, use the https://111.nhs.uk/COVID-19 or call NHS 111. In a medical emergency, dial 999.
---
Additional information
PA's are able to join Public Heath England testing webinars. The webinars will last 1 hour and give detailed information about all aspects of testing, including:
·        The ordering, conducting and registering of rapid lateral flow tests

·        Results and next steps

·        General updates and information

·        Support and Resources

·        Q&A
The session will also include a Q&A with representatives from the Personal Assistant testing team, who will be able to answer questions and address any concerns in the session. You can sign up to attend any the Personal Assistant Testing webinars by clicking here: You can sign up to attend any the Personal Assistant Testing webinars by clicking here
---
Have you suffered from COVID-19?
For support on the your COVID recovery NHS website, a useful resource to find out more about COVID 19 and managing the effects. Click here
---
Personal Protection Equipment
As a Personal Assistant in the community or carrying out personal care needs, you should ensure you wear the correct PPE when supporting individuals;
To find the latest guidance on PPE for Care Workers, please click here
If you are struggling to obtain PPE, PA's can contact the IWC PPE Team on : PPE@iow.gov.uk
---
Coronavirus Vaccination
In order to book or manage your coronavirus (COVID-19) vaccination,
please click here
St Mary's Hospital, Isle of Wight
You can book appointments via the National Booking Service . The vaccination hub is open:
Monday and Thursday, 7.40am to 4.30pm and Sunday, 8.30am to 2.30pm.
Booked appointments only. Walk-in services below.
Walk-in services, Isle of Wight
Riverside Centre, The Quay, Newport PO30 2QR
Wednesday: 8am – 7:30pm
Friday: 8am – 7:30pm
Saturday: 8am – 7:30pm
---