COVID-19 Information for PA's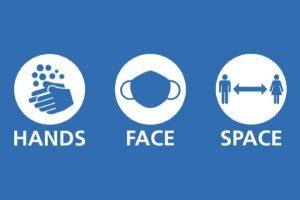 Coronavirus Testing for PA's
The Isle of Wight Council have made COVID rapid response Lateral Flow Test (LFT) home testing kits available FREE to anyone aged 16 and over on the Island! Pick up your test kits and get tested to help keep our Island safe. To find out more information on where and when you can collect them, please click the link below;
https://keeptheislandsafe.org/testingforpeoplewithoutsymptoms/
Public Health England have recently reviewed the testing for Personal Asistants, PA's are now entitled to twice weekly Lateral Flow Testing.
Personal Assistants can order rapid Lateral Flow Test kits here
Click here for the instructional video for the rapid Lateral Flow Testing kits; 
All lateral flow test results (including positives, negatives and voids) must be registered here
Additional information
PA's are able to join Public Heath England testing webinars. The webinars will last 1 hour and give detailed information about all aspects of testing, including:
The ordering, conducting and registering of rapid lateral flow tests
Results and next steps
General updates and information
Support and Resources
Q&A
The session will also include a Q&A with representatives from the Personal Assistant testing team, who will be able to answer questions and address any concerns in the session.
You can sign up to attend any the Personal Assistant Testing webinars by clicking here
Personal Assistant Guidance
All guidance for Personal Assistant testing can be found at:
https://www.gov.uk/guidance/coronavirus-covid-19-testing-for-personal-assistants
If you have any concerns about testing, or about registration of completed tests, please call 119 for help and support.
---
Who should you contact in an emergency?
Please remember that if, at any stage, you or someone you know cannot cope with their symptoms, or their condition gets worse, or their symptoms do not get better after seven days, use the https://111.nhs.uk/COVID-19 service or call NHS 111.
In a medical emergency, dial 999.
---
Personal Protection Equipment
As a Personal Assistant in the community or carrying out personal care needs, you should ensure you wear the correct PPE when supporting individuals;
To find the latest guidance on PPE for Social Care Workers, please click here
If you are struggling to obtain PPE, PA's can contact the IWC PPE Team on : PPE@iow.gov.uk
---
Coronavirus Vaccination
As Health and Social Care workers, Personal Assistants can access a vaccination slot. Please provide the following details to vaccination@iow.gov.uk
| | | | |
| --- | --- | --- | --- |
| Name | Organisation | Job Role | Personal Email address |
________________________________________________________________________________________________________________________________
Winter Flu Vaccination
The NHS provides a vaccination scheme that provides free flu vaccinations to some health and social care workers, including Personal Assistants in Care. To access the scheme, you will need to attend a GP practice or community pharmacy and identify yourself as a PA. PA's may be asked to provide proof that they are a PA in Care.
If you would like to obtain a confirmation of role letter from the PA Noticeboard, please contact the team by emailing: PAMarket@iow.gov.uk – all confirmation of role letters will be sent out to PA's via email. 
You will then need to visit your local GP practice or community pharmacist, who will be able to give you the flu vaccination. If you need to prove your entitlement, you can use the confirmation of role letter received from the PA Noticeboard alongside a copy of this guidance (https://www.gov.uk/government/publications/flu-immunisation-for-social-care-staff/personal-care-assistants-guidance-for-free-flu-vaccination).
The vaccination will then be given to you, free of charge.
For further information on this scheme and the Winter Flu Vaccination please visit the below Gov.uk web links; 
https://www.gov.uk/government/publications/flu-immunisation-for-social-care-staff/flu-vaccination-guidance-for-social-care-workers
https://assets.publishing.service.gov.uk/government/uploads/system/uploads/attachment_data/file/1016155/PHE_12123_Flu_immunisation_guidance_social_care_workers.pdf
https://www.gov.uk/government/publications/flu-immunisation-for-social-care-staff/personal-care-assistants-guidance-for-free-flu-vaccination
---